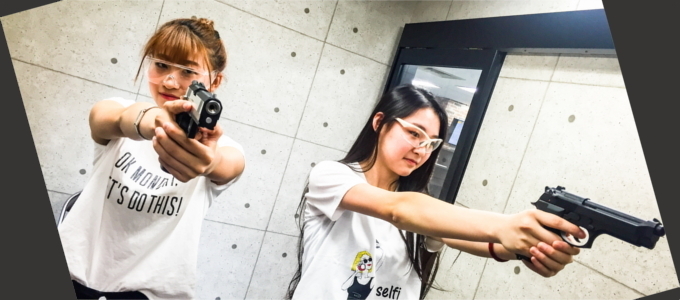 Tokyo`s biggest airsoft gun shooting range "TARGET-1" is waiting for you!
Customers who do not have their own guns can enjoy freely with various courses.
Lots of airsoft gun manias, professional players, and newbies are visiting TARGET-1 to enjoy shooting. We have over 30 different rental guns for our customers, so you are able to choose the gun freely that you want to shoot.



Plans for Customers who have no guns
Plans for Customers who have guns
・Shooting Range Fee
Length
Time
Member
Non-Menber
Short Range
5m
20mins
\800
\1,100
40mins
\1,200
\1,500
60mins
\1,700
\2,000
Middle Range
10m
20mins
\1,000
\1,300
40mins
\1,500
\1,800
60mins
\2,000
\2,300
Long Range
20m
20mins
\1,500
\1,800
40mins
\2,000
\2,300
60mins
\2,500
\2,800
※
The range fee does not include consumables such as BB bullets and gas etc.
ACCESS
MAP